The first weekend
With summer arriving very early this year, we decided to spend a first weekend on the boat. The sea was as smooth as fine Scotch on the rocks. It was therefore mainly motoring around a bit and testing the tidal currents in the river Conwy.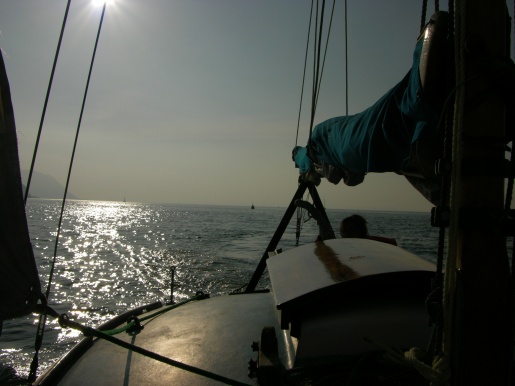 Out on the smooth waters of Conwy bay
We familiarised ourselves with the buoy system and enjoyed the views on the North Wales coast. Not too sure who would win the battle of wills, our 8HP engine or Conwy river, we returned before the tide started to challenge us.
Views on the Welsh North coast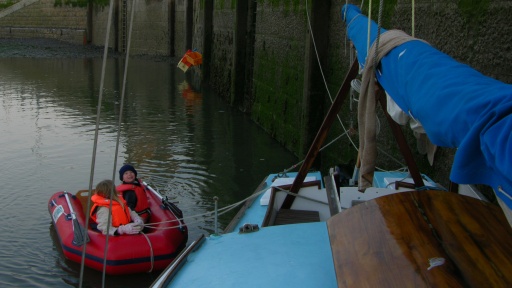 Testing the dinghy in 2 inch of water.
At Conwy dock we dried out, in time to cook a meal and wander through town. A more picturesque view at the foot of Castle and the medieval town is hard to imagine. The night was pretty restless, as the mooring lines were obviously slack at low water and when the tide came back in, she started to drift into the harbour and gently bump against the wooden pillars.
The shear drop from the dock down at low tide.
There is obviously a better way of mooring along the dock, which I found out the next morning by inspecting a rope left behind by another boat. It is possible to let the boat float up and down via a vertical piece of mooring line looped through the dock side ladders. Oh, well something to try out next time.