Beaumaris weekend, 24th of August
A full family this time, but just a short weekend at the end of the summer holidays. Worse, it was the August bank holiday. We arrived at 14:30 at Conwy quay, but parking was restricted by the council.
The car was parked some distance away. We loaded some food in the dinghy and rowed at low tide to Seaghost to wait on board for more water to get to the quay to load the other supplies and fresh water. When this was finished we moved to the pontoon for the evening as that provides easier access to the boat.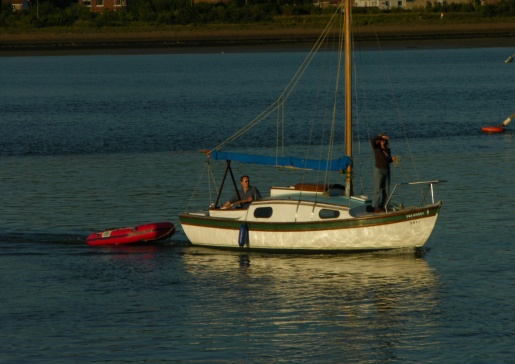 Bringing the boat along Conwy quay
The next morning we set off at 10:00 with a Northerly F3 or F4 forecasted. Outside on Conwy sands sea was quite rough with a F4 from the North West. At 10:45 the sails went up and the outboard was switched off.
The mood is good
At 13:30 the anchor was dropped east of Puffin Island for a pleasant lunch.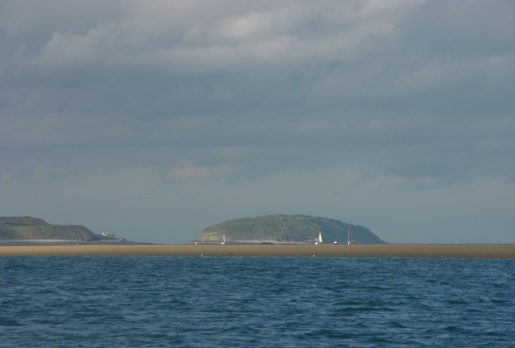 Lavan sands
We raised the anchor at 14:30 and a beautiful little seastar had attached itself to the anchor chain. The next hour it hitched a ride but half way Beaumaris it was released to start a long crawl back to its apparent home around Puffin.
At around 18:00 we picked up a mooring buoy in Beaumaris.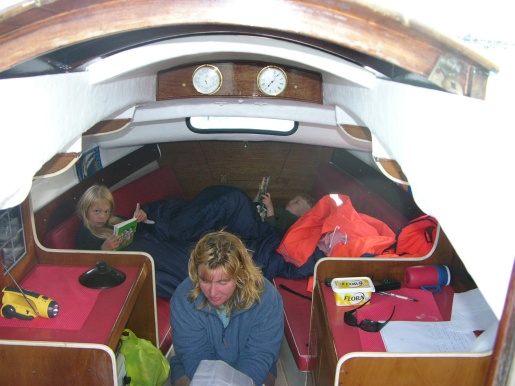 Live on board
25th August
The next day we briefly motored to Gallows point to replace the gas bottle. Back on the mooring we rowed ashore and visisted the local jail museum.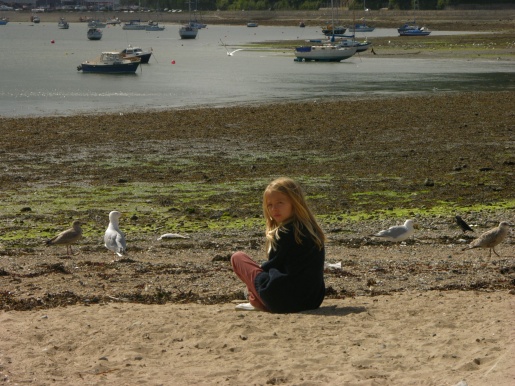 Girl on the beach
The afternoon was spend strolling around in Beaumaris, sampling icecream and beach sand.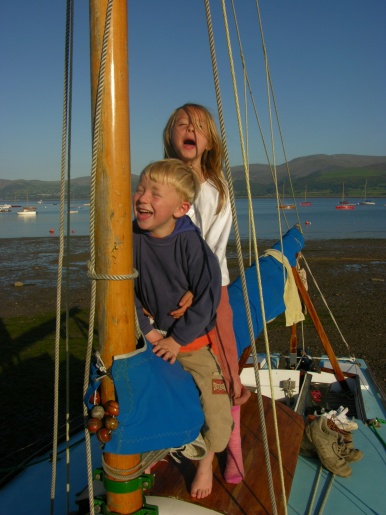 Fun on the boom
26th August
We dropped the mooring at 07:50 to pick the right tide out towards Puffin Island and get our timing right at HW Conwy. We motor sailed the channel towards Puffin Island. At 09:05 we followed a back transit (87 C) of the radio mast at Careg Duon to Fairway. With a F4 from the NW the motor was switched off at 09:10.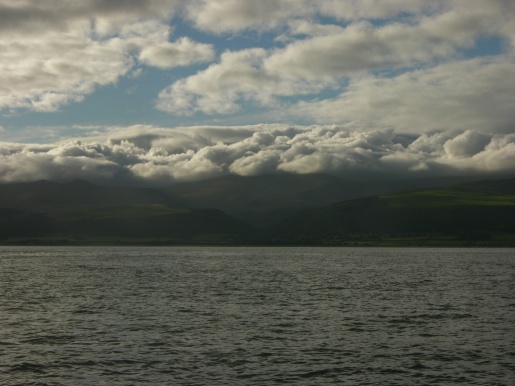 Aber falls valley across Lavan Sands
The GPS was checked to get a feel of Sea Ghosts speed at beam wind. We passed Fairway at 10:20 which means we an average 4.3 kts. At 12:20 we steered into Conwy river and she was moored at Conwy quay at 12:35.
Log 11.9 NM which gave an average 3.4 kts. This doesn't make her the fastest boat in the area, but she wasn't bought for racing.