First bit of sea
Saturday 23rd of April
The night before Meryl was sent into the mast to put the freshly washed peak halyard through the top end of the mast. The squeeling from above indicated a high level of exitement.
Putting the peak halyard back in place
Then it was time to go out for the first bit of sea of the year. Trying to get Meryl and Timo more interested in the active part of sailing , they were asked to put the jib on the stay.
Putting the jib on
We left the pontoon at 13:00, around 2.5 hourse before HW. As it was a neap we should be ok to creep against the incoming tide. Forecast was a F3/4 from the NE.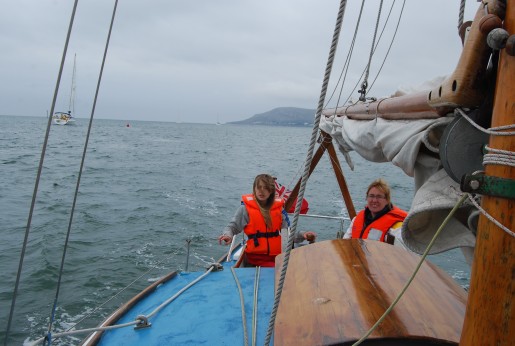 Meryl on the helm in Conwy Bay
Although a grey day for the first time in 2 weeks, the sailing was fine, expecially for learning. Meryl took (was forced to) the helm and we sailing up and down the North Deep tacking at either end. The aim was to teach her the procedure of tacking and shouting the commands out aloud (between giggles).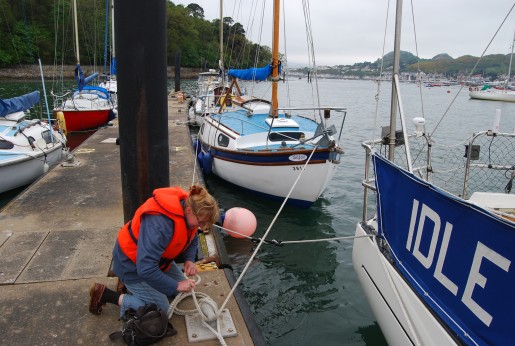 Fastening the boat back on the pontoon
Close to HW we returned to the pontoon under motor and jib.