First weekend
There is always hope that one is ready for the new season when the boat is dropped back in. So far, this hope has never been justified and could easily be classed as naive. No rudder, no sea toilet, no push pit, no lazy jacks, no etc. etc.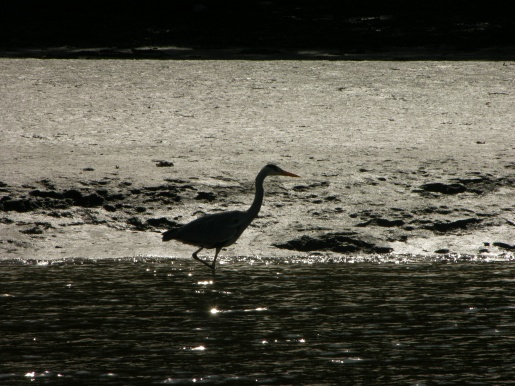 A heron at work
All the rudder needed was welding the tiller end on the rudder bar. I always thought this would be a straight forward process, but the welder thought otherwise. Eventually we ran out of ways of mounting it the wrong way round.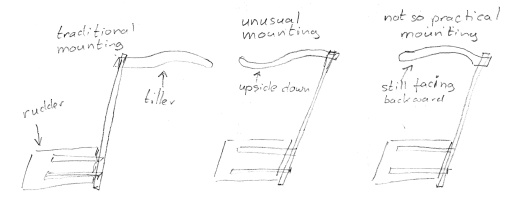 Rudder mounting variations
With time comes experience. There are some distinct advantages to a gunter rig, as climbing up into the mast was assisted by Geke pulling the gaff up at roughly the same speed.
Work up in the mast
The sea toilet was put back in the heads but the water inlet still didn't work, which means the bucket is still the primitive tool we have used for the last 2 years.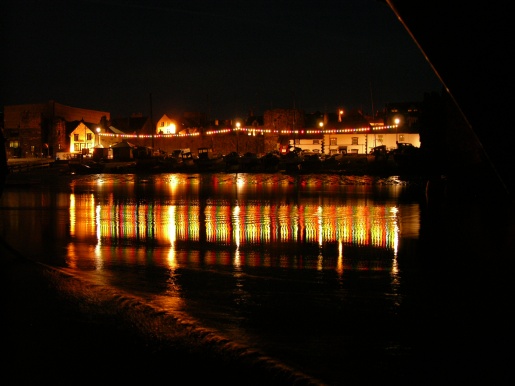 The Conwy quays at night
The main step forward this year is the relocation to the pontoon. An evening walk is now possible independent of the tide.
The morning after
Meryl and Timo mainly entertain themselves with fishing, crabbing and mud walking.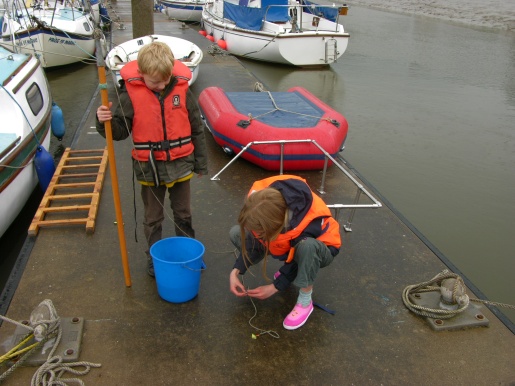 Boat hook to be used for fishing
Life on the pontoon is so much easier than out in the estuary. Part of the new push pit can be seen in the background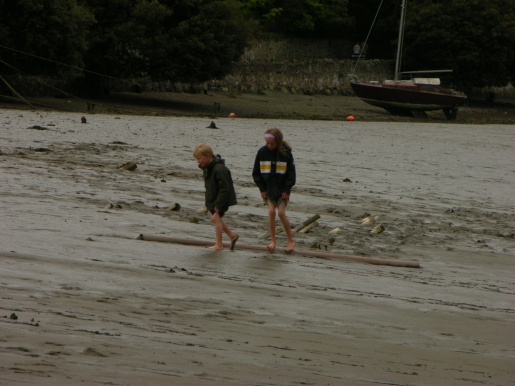 Mud walking
At low tide, one can be tempted to walk to the shore, but this end of the river floats over rather smelly mud banks, with a type of clay which wouldn't do badly as antifouling. It is slippery, probably poisonous, once applied doesn't wear off and is very smelly. Thought for next year?
The crew ready to go home
The pontoon can be seen in the background. Sea ghost new mooring is at the very end.