Not going anywhere, June 28th
Sometimes weekends do not go to plan. We arrived Saturday night around 21:00, with just 3 crew (Meryl was away). The plan was to leave at 08:30 the next morning.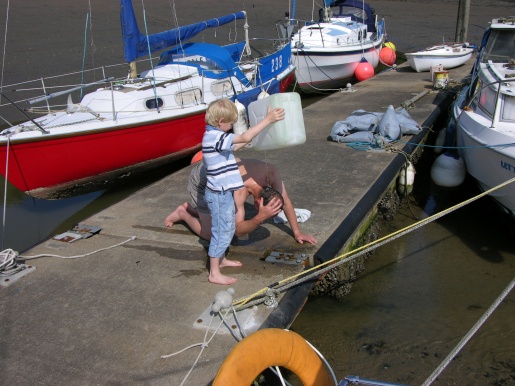 Skipper maintenance
As the skipper didn't feel well, the decision was taken not to upset his delicate balance further by the uneven surface of Conwy Bay. The day was therefore spent relaxing. With the lack of an on-board shower, Timo did great service providing running water. He just needs to get a bit taller.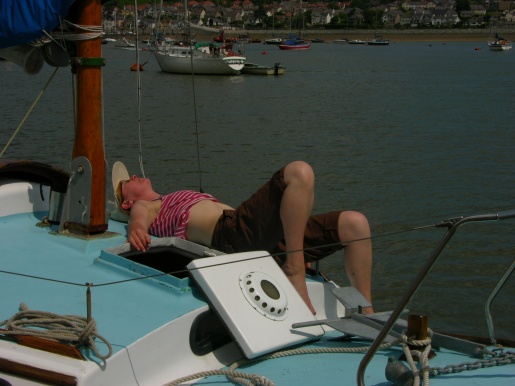 Mermaid sunning on the deck
Geke spent her time wisely on the foredeck studying the inside of her eyelids.
Life on the pontoon
On a busy day the pontoon is like a very narrow village where you know most of your neighbours.