August bank holiday
The weather won´t cooperate this summer. An stiff F6 was blowing from the West. We decided to walk the beach while our neighbours decided to test the sea. They were back in 45 minutes.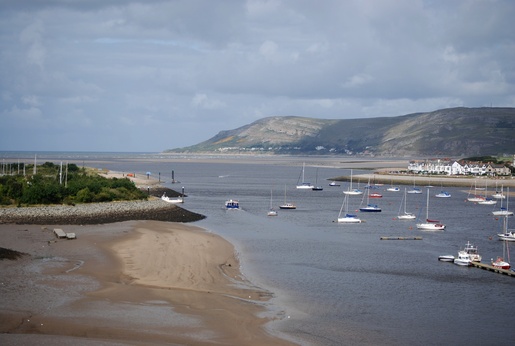 Conwy Morfa and Great Orme's Head
At the end of the afternoon the weather calmed a bit and left the pontoon at 17:15, HW being at 19:00. Meryl & Timo were playing and didn't help casting off. The sea state was confused and fairly rough.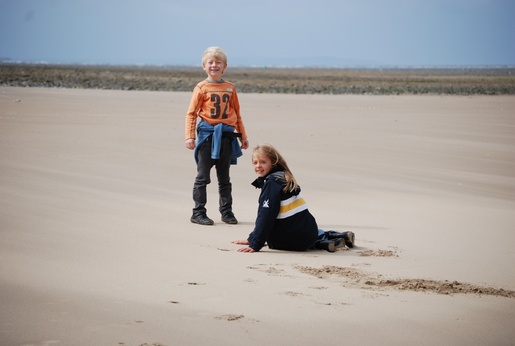 On the beach
We just explored Conwy bay a bit and kept the motor on standby. At around 18:05 we arrived back at our mooring and this time Meryl & Timo helped guiding here into her berth and tying the mooring lines to the pontoon bollards.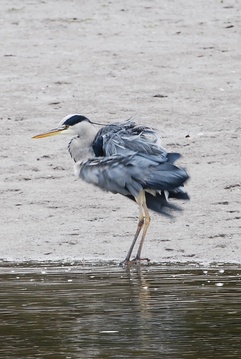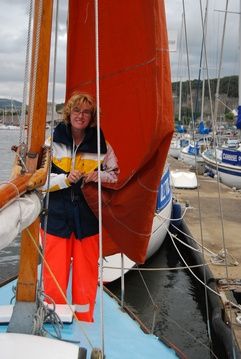 Ruffled feathers in the wind and preparing the storm jib
The forecast predicted more windy weather and the plan to go to Red Wharf Bay was once more cancelled.
Sunday August 30th
However, when waking up the weather was unbelievably calm. We decided to make use of it. Geke Timo and I had a quick breakfast with the Meryl still asleep. At 10:00 we cast off and went back into the bay.
An unexpected calm morning
At 10:20 the motor was switched off and we passed C4 around 10:45. If anything, there wasn´t much wind at all.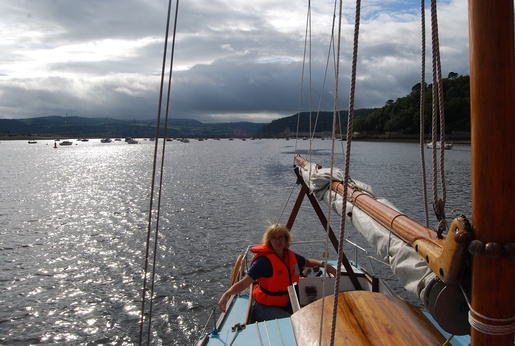 Going out
Meryl was until 12:30 in pyama. We turned back towards Conwy and rollers were coming in from the West. All the while hardly any wind while we could see yachts on the other side of Puffin going sideways.
Catching up
From 13:00 onwards we motored back towards Conwy through the channel as low water (neap) was around 14:00. It looked like the weather was about to change and we had a bit of rain. At 14:30 we arrived back at the pontoon.
Monday August 31st
Birthday fun
The day started with celebrating my 46th birthday. Cake and a beautiful card.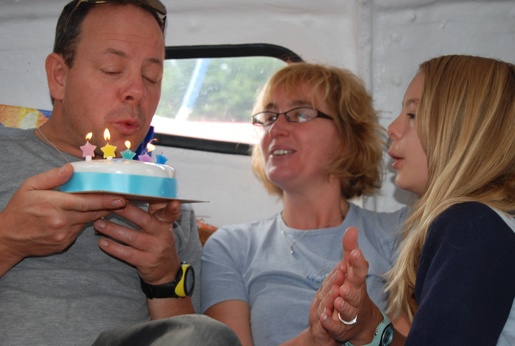 Birthday cake
As the weather had changed again for the worse, we decided to head back to Oswestry relatively early.