Fairway and back again with John
As summer arrived late this year (September) John and I decided to go out for the day. There was a nice wind forecasted at around F3. We arrived in Conwy at around 09:00 but didn't get onto the pontoon until 10:00 arrived.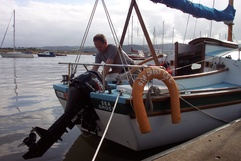 The work divided equally
The usual work for fetching the dinghy, dragging from its storage location to the jetty, and inflating it to the desired pressure. John had arranged breakfast in the mean time which was consequently absorbed before the strenuous crossing to the pontoon.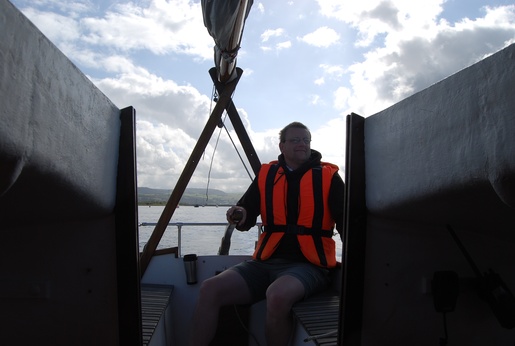 John at the helm, leaving Conwy
At around 11:45 there was enough water to leave and we motored out through the channel. At 12:15 the sails went up but hardly any wind materialised.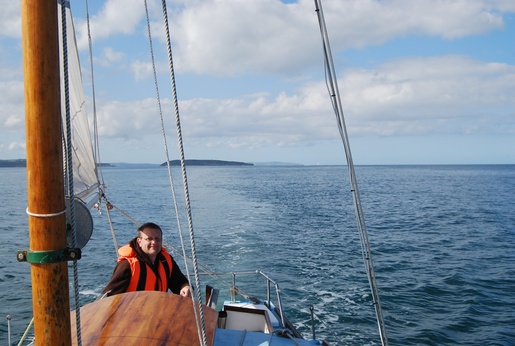 John with Puffin in the background
The ebb took us towards Puffin and somewhat later we returned home on the motor. By the time we got into the narrowest point between Conwy Morfa and Delganwy, it became a real struggle to get back in against the outgoing tide.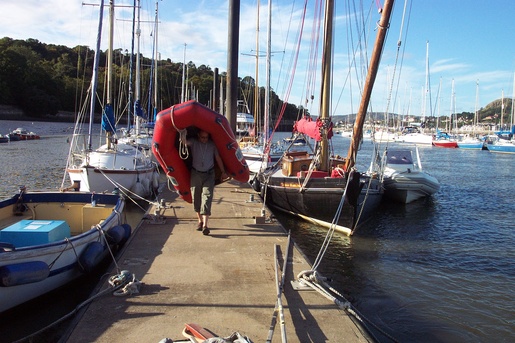 The routine returning home
Eventually we got back on the pontoon at 15:30 with around 3m water under the keel.