The Cooks, 17th of June 2012
The monsoon arrived early June this year. This was half June and therefore wet. Never the less, my family (parents and Rob & Suzanne) expected to be impressed by Wales. Nothing less was provided, as Conwy falls was roaring and we took our Westerly Griffon out for a brief trip into the bay.
Cook family visit
Wind over tide made the bay somewhat bouncy and with no swimming vests for all available, I wanted to avoid a family fight. We returned fairly early.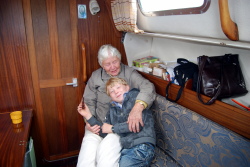 The weather cleared up nicely that afternoon and it was used for an excellent walk along the shore line near Abergwyngregyn.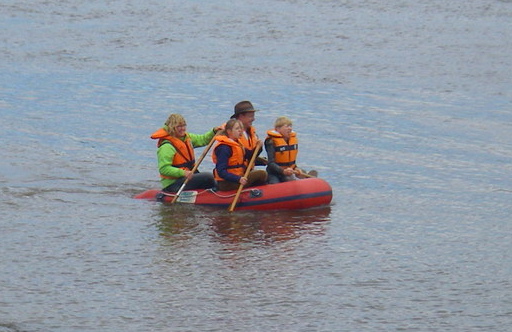 The Wormgoors, 10th of July 2012
Another short trip was made when Geke father came with us to Conwy for a brief visit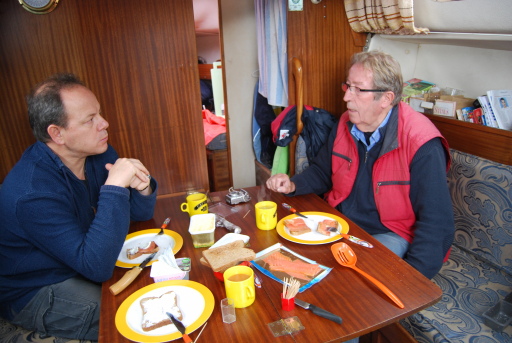 This time the monsoon was waiting for us, and not too long after casting off an intense drizzle came to meet us. The meeting was brief and we turned home before reaching Perch.