Saturday May 18th 2014
Due to Saturdays obligations, we arrived in the afternoon to have a BBQ as the sun was still shining.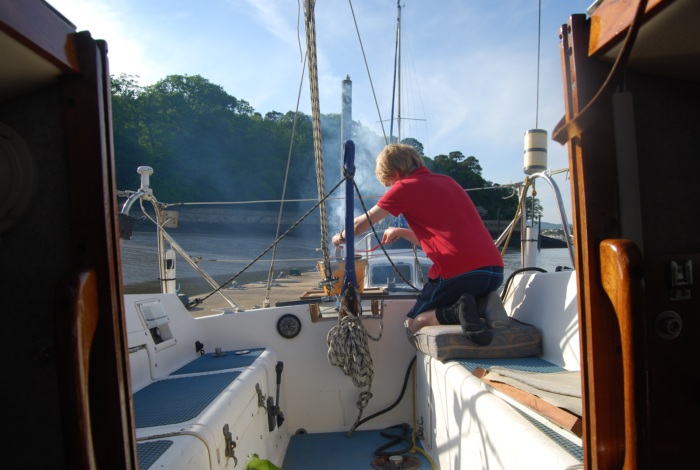 A BBQ again
In the evening we went to the club where Martin had set up his model flight simulator combined with the large screen projector. We all had turns to take a virtual model plane in the air (easy) and land it it one piece (somewhat harder).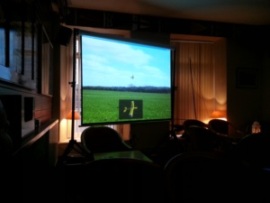 The pilot (left) and the model projected (right)
Sunday 18th May 2014
Not much planned as all we did was motor to the quays to have a stroll around and later moor up next to Jamalin to see Gareth, who was working on the headlining and port holes.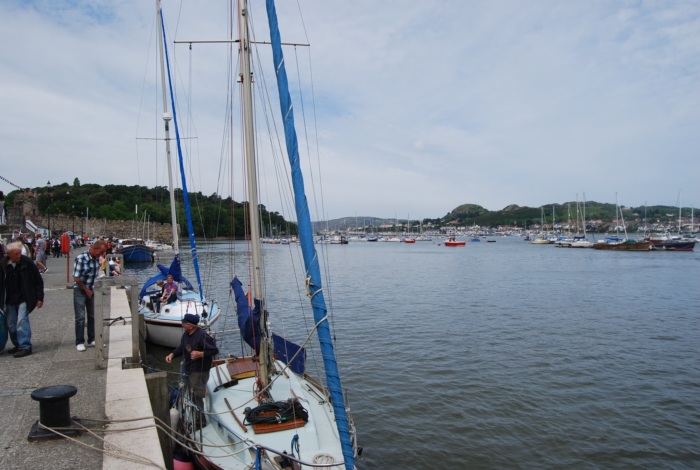 At 14:00 we were back at our mooring.
Pottering on the harbour quays