Saturday, 19th September
Bart's Bash is the largest sailing event in the world (http://www.bartsbash.com). This year's Bart's Bash was held on the 19th of September. The briefing in the NWCC was on the evening before and informed us that the persuit race would start for us at 13:44 and finish at 15:30. We were 2nd to start, so one of the slowest yachts to take part. Communication on channel 72, start line was between buoys C1/C2 and we were to head for the 10 foot bank behind Puffin Island.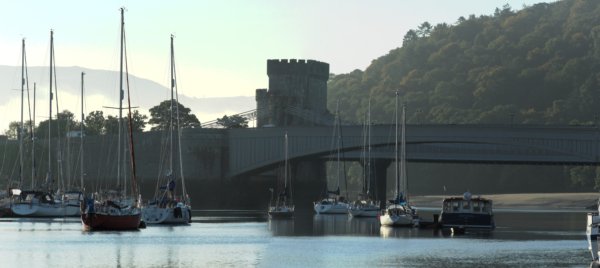 Conwy harbour early morning
Race order:
13:25 Comrades
13:44 Anyway 13:44
13:45 Myfanwy
13:47 Whitewater
13:48 Morning mind
13:49 Lindes
13:50 Ponny Diamond
13:50 Eina
13:51 Lazy C
13:52 Jov
13:53 Molato
13:54 Viva
13:57 Taleris
13:58 Deva
13:58 Smoke Haze
14:00 Rebel
Geke and Timo joined me at 11:00 and we started the engine at 11:35. With the current with us we left the mooring with some difficulty at 12:05 and slowly squeezed past Delganwy. The weather was glorious, with lots of sunshine.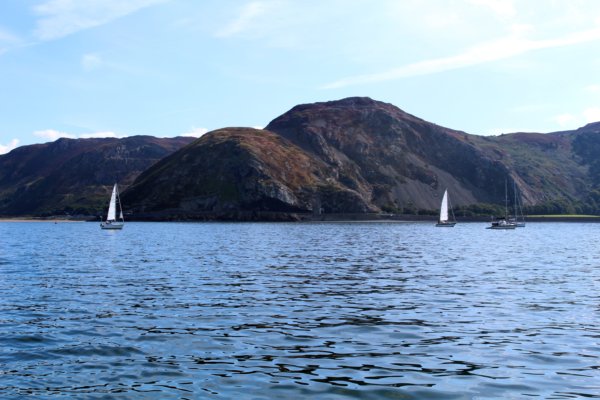 Heading towards the start of the race
In the bay there was just no wind. We all floated around on the engines near the starting line when a new "sailing" rule was announced: "Due to no wind, engine in gear, 1000 revs until further notice". So we plodded over the starting line towards Puffin.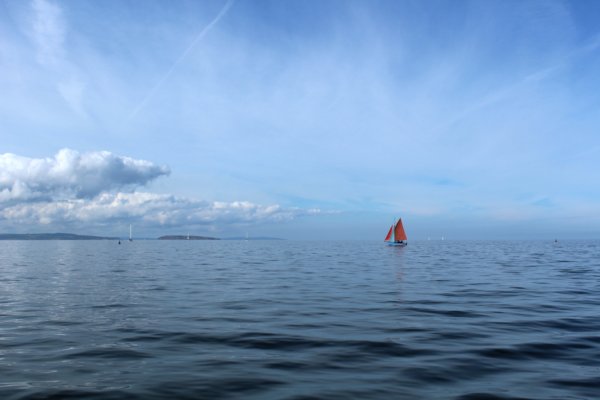 Nobby Comrades (Bob) hanging around on the starting line
The atmosphere was very relaxed. We played guitar and had some lunch and watched the Red Arrows fly over.
The pressure building before the start of the race
After about 30 minutes or so, some wind appeared and we were asked to switch our engines off. The littel wind came from the NNW and made it hard for us to aim for the top of Puffin (which is what all other yachts appeared to do). We aimed for the South point of Puffin, to give us a course less high to the wind and also made us follow a different tactic.
The race is on, competition fierce and team working hard
Slowly the boats dispersed. The boats ahead seemed to take advantage of some regional wind and especially Myfanwy shot ahead. Whitewater stayed slightly ahead of us and seemed to follow our idea of going around the South.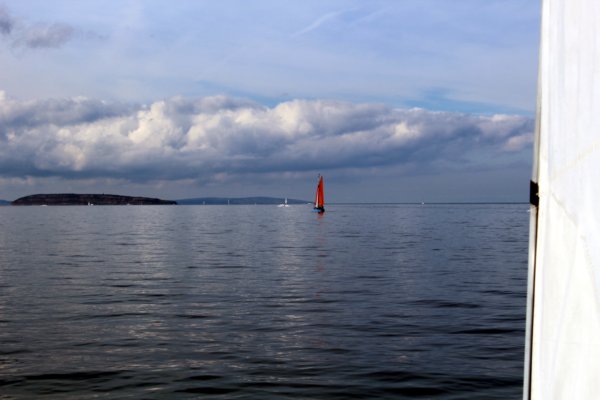 Comraders racing away towards Puffin island
At 15:30 we noted down our position (53° 18.304N, 4° 1.552W) and we started to head back. With very little wind we made hardly any headway, so at 16:00 the engine was providing assistance. It still to until 18:10 before we got back on our mooring. We'd done 15.9NM and sailed (motored) for 5 hours and 34 minutes.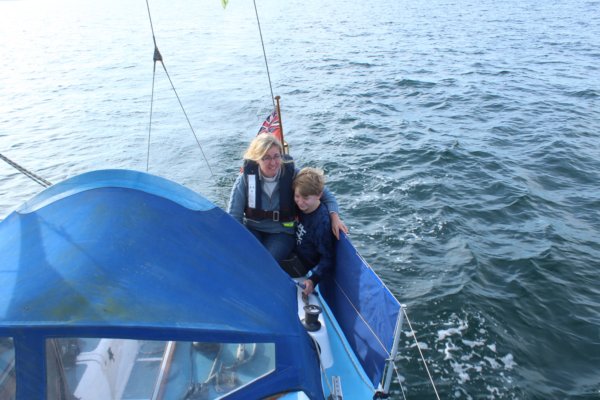 Mother - Son time
In the evening, a meal was providedi in the club. We joined the club quiz with lots of sailing questions and to our amazement, we won (12 points).
Distractions from sailing